Metafora a Médium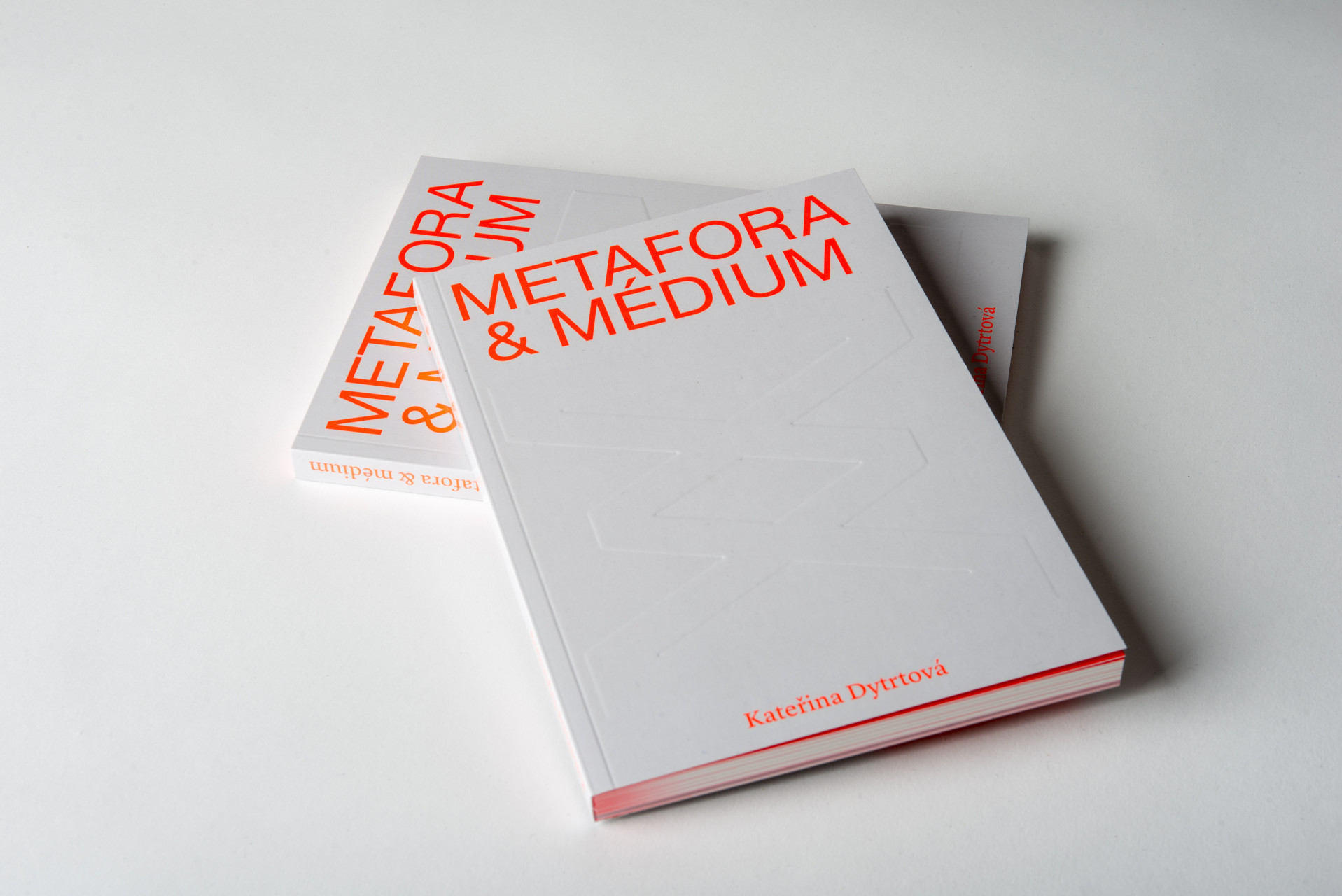 Metafora a médium
Kateřina Dytrtová
The theme of the publication is the relationship between metaphor and the way the idea materializes in a work of art. The text of the author analyzes the ways of used media on selected works of contemporary artists of the art scene both in the Czech Republic and abroad: Katharina Gross, Julian Rosefeld, Marcus Huemer, Eberhard Havekost, Richard Deacon, Michal Rataj, Henry Zeithaml, Anna Hulačová, Britta Marakatt-Labby and Qiu Zhijie. This is a selection from major recent exhibition projects at the Rudolfinum Gallery, the Veletržní Palace, the Prague City Gallery, as well as works exhibited at the Venice Biennale in 2015 or at the last Kassel Document 14 in 2017.
Published only in czech language.
Texty a koncepce: Kateřina Dytrtová
Grafická úprava a sazba: Marek Fanta
Fotografie: Jiří Dvořák a archiv autorky
Překlad: Lucie Fremlová
Redakce: Klára Mrkusová
Vydání první
Počet stran: 200
Náklad: 300 výtisků
Vydala Fakulta umění a designu Univerzity J. E. Purkyně v Ústí nad Labem v roce 2019.
ISBN 978-80-7561-176-5
Recenzovali doc. PaedDr. Jan Slavík, CSc. a doc. Mgr. Petra Šobáňová, Ph.D.
Order on:
KNIHKUPECTVÍ UJEP, Pasteurova, 400 96 Ústí nad Labem / T: 475 286 044 /knihkupectvi@ujep.cz / knihkupectvi.ujep.cz