The Picture we live in.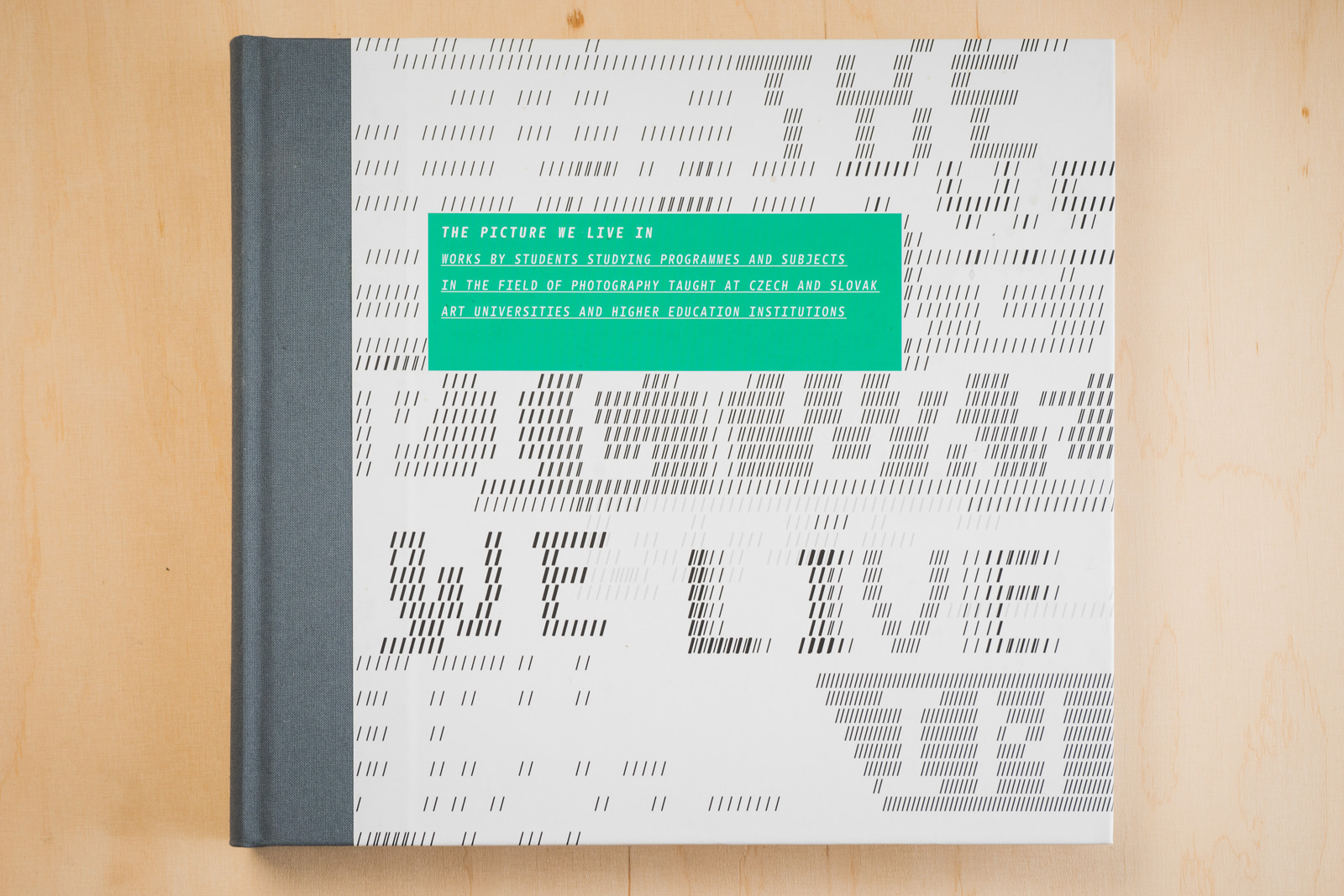 The Picture we live in
Works by students studying programmes and subjects in the field of photography taught at Czech and Slovak art Universities and higher education intitutions
Anglické vydání publikace k příležitosti stejnojmenné výstavy, která se konala v Galerii Emila Filly v Ústí nad Labem & v Muzeu města Ústí nad Labem, v Galerii Středočeského kraje a v Dome umenia v Bratislave. Mapuje současné vysoké školy s výukou fotografie v České republice a na Slovensku. Publikace je složena ze dvou částí, první teoreticky reflektuje témata a přístupy studentů vysokých uměleckých škol k fotografii, druhá část představuje jednotlivé školy v textech i v obrazech.
Klíčová slova: photography, photography study, Czech Art universities and higher education intitutions
Editor: Michal Koleček
Authors: Lukáš Bártl, Vladimír Birgus, Hana Buddeus, Lucie Fišerová & Anna Maximová & Jaroslav Prokop, Vendula Fremlová, Michal Kalhous, Bohunka Koklesová & Jana Hojstričová & Silvia Saparová, Michal Koleček, Zdena Kolečková, Robert Silverio, Jiří Surůvka, Aleksandra Vajd & Hynek Alt, Miroslav Vojtěchovský
Počet stran: 336
Vazba: šitá, poloplátěné pevné desky
Rok vydání: 2011
Vydavatel: Fakulta umění a designu Univerzity J. E. Purkyně v Ústí nad Labem
ISBN 978-80-7414-422-6