Adela Matasova – Endless convergence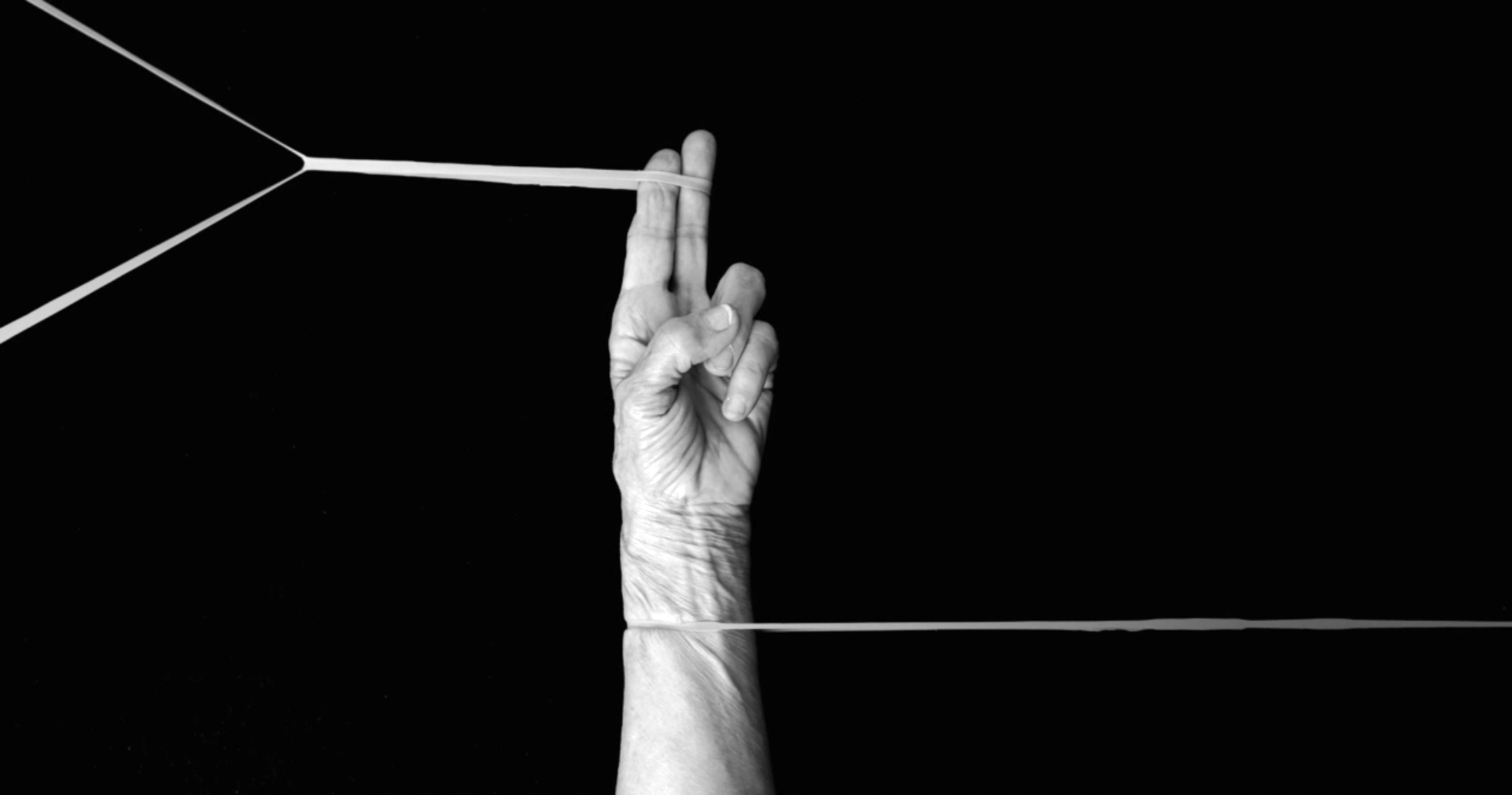 11/4 2019 — 24/5 2019
Opening on Wednesday April 10, 2019 at 5 pm
A guided tour through the exhibition with Curator and Artist will take place at 4 pm.
"At times everyone wanted to touch the existence itself." Adéla Matasová
Curator: Michal Koleček
For Adéla Matasová (b. 1940), looking for the rational order has been a long-life joy and lot. The structure of thoughts is the key starting point for all her pieces of art. The gentle conceptualist par excellence has been creating her own system in a patient and stubborn way, the system unique on its own yet modified exactly for the purpose of the content framework of a particular piece. She always aims at creating a work that would "function" as a unique item but also have the potential for further exponential development if included in the broader context of other works. The goal is to create a logically interconnected life-long collection of works, to enhance the final message by making the individual works resonate in a dialogue among each other while applying the strict rule of the key principle of convergence as the basis for all exhibition plans. Since the works by Adéla Matasová are not necessarily conditioned by the exclusivity of an aesthetic environment, they can be also perceived as "mediators" or "interpreters" revealing links within the intentions of complexity and concentricity of our thinking, not obvious at the first glance.
Prof. Adéla Matasová became the referee for art studies at the Institute of Art and Design (today's Faculty of Art and Design) at the Jan Evangelista Purkyně University in the early 1990s, contributing to founding and development of university art studies in Ústí nad Labem in a great way. The Jan Evangelista Purkyně University in Ústí nad Labem awarded her with an honorary degree for her contribution and support in 2013.
Michal and Zdena Koleček
→ invitation
→ press release
→ event