12th Artistic Symposium in the gardends of Staňkovice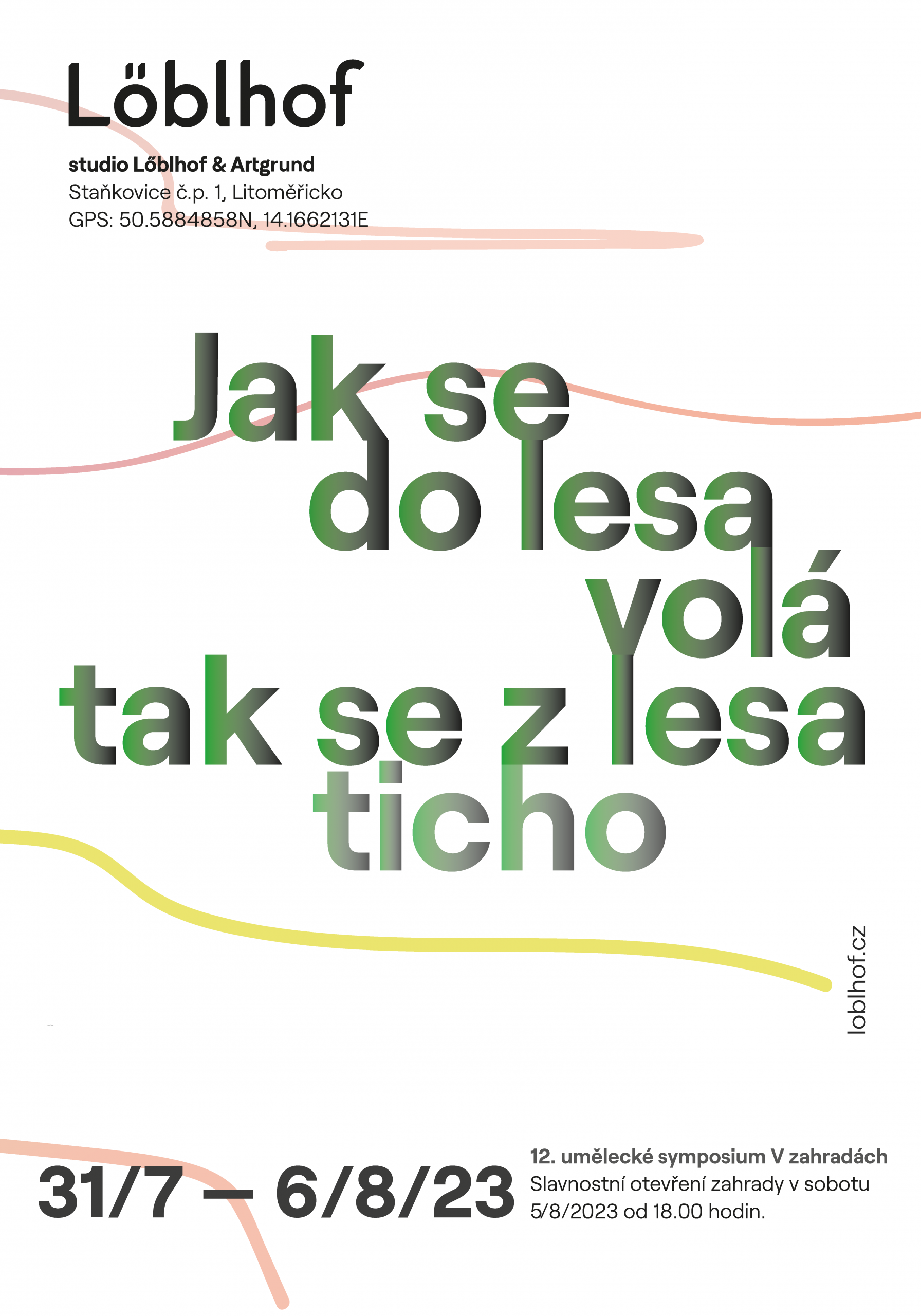 31 July – 6 August 2023 / Staňkovice 1, Litoměřice District
You are invited to the 12th annual traditional Artistic Symposium "In the Gardens of Staňkovice" with this year's theme "As you call into the forest, so it falls silent." The garden's grand opening will take place on 5 August 2023, at 6:00PM. The event itself will run from 31 July to 6 August 2023.
This year's theme becomes a reflection of a well-known proverb that no longer holds true due to the transformation of our personal and societal relationship with the forest, nature, and landscape. "As you call into the forest, so it falls silent" revises human impact on the landscape and can bring forth further questions during the symposium, which will be discussed with experts throughout the year.
After the festive opening of the exhibition "In the Gardens," a guided tour with all the creators will follow. The garden can be visited at any time during the symposium.
The summer special project in the Czech Central Mountains – artistic interventions and landscape installations in the micro-space of the garden (as well as its surroundings) raises questions about interventions specific to the given locality (volcanic landscape, post-mining landscape, aestheticized places, etc.). It examines the relationship between humans and gardens from various perspectives through creative work. The theme of the given year offers different views on the phenomenon of gardens, both at a local and global scale, in the context of cultural, social, and climatic changes. The Löblhof & Artgrund Art Studio provides a space for reflection, rediscovering a sense of tradition and genuine rural life, and initiating longer-term discussions about environmental transformation.
Organizers: Jan C. Löbl, Tereza Nováková, Kristýna Mouchová