Global Design Graduate Show – OPEN CALL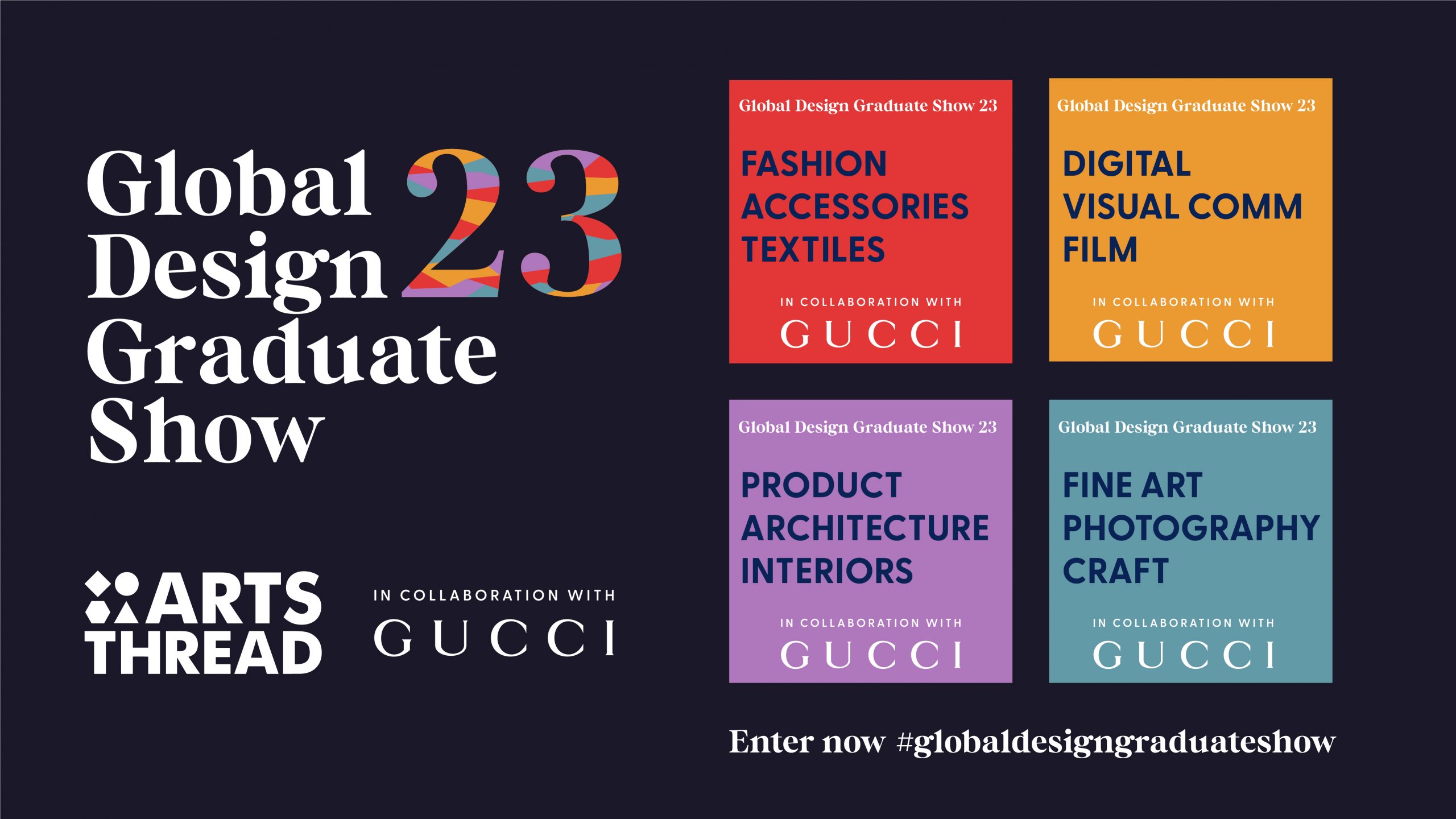 Deadline / 31. 8. 2023
Global Design Graduate Show in collaboration with GUCCI is open to all undergraduate, graduate and postgraduate art and design disciplines for those that have graduated between September 2022 – August 2023.
The Global Design Graduate Show 2023 is your chance to share your creative work alongside your peers from around the world and get it judged by industry leaders.
It is your chance to curate your creative personality by mixing research with 2D/3D development documenting all the different creative and technical development stages up to the final outcome. It would be good to know your personal creative journey, whether by photo or film.
We also encourage you to produce a short self-curated Instagram stories style film to introduce your work to the world in your own words and visuals.
We will be launching exciting graduate support led activities, webinars, masterclasses and releasing practical information on how to experiment, curate and upload your creative journey onto the platform, allowing you to express the diversity and raw creative process.