Graduation Ceremony 2023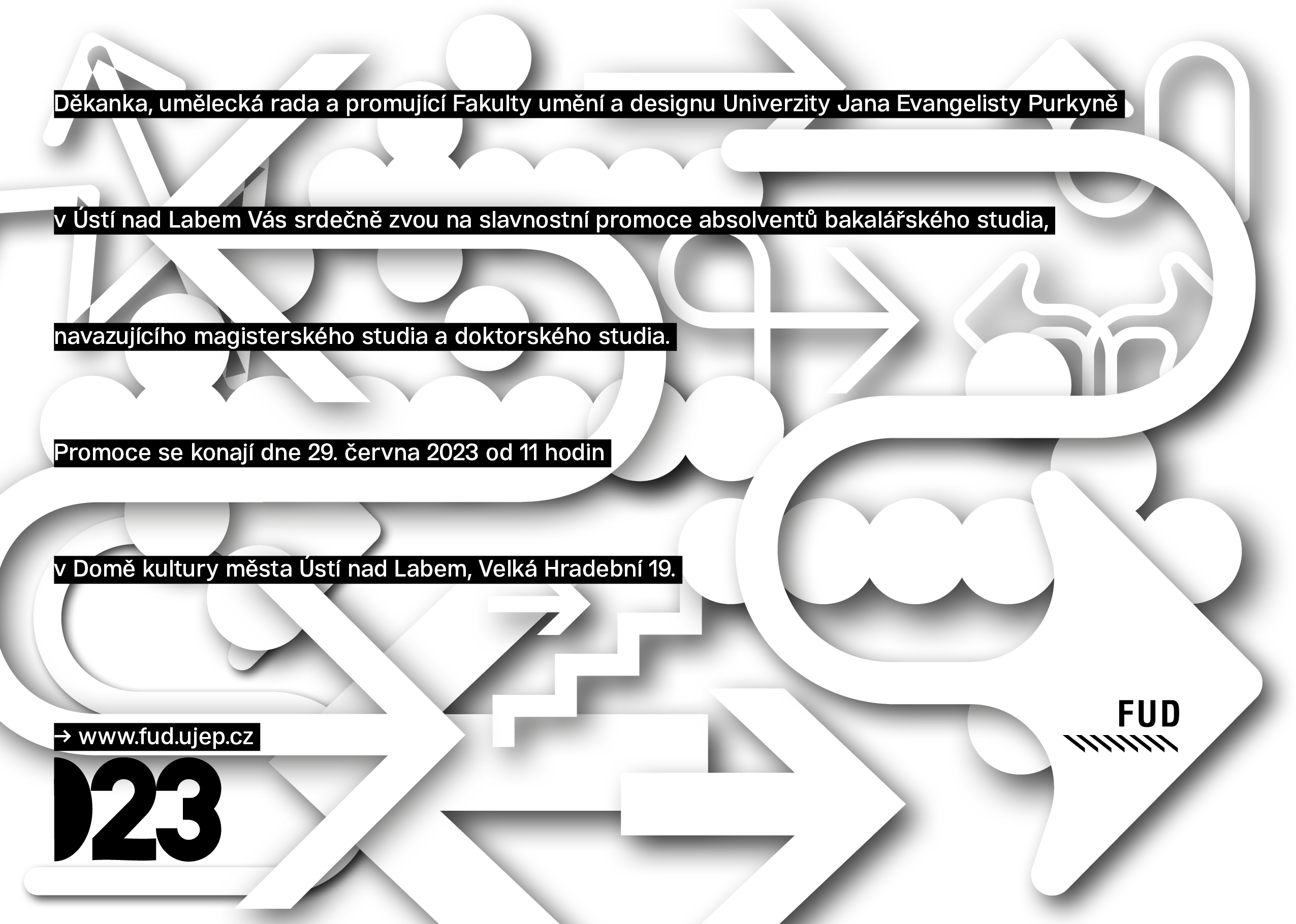 Graduation ceremony of BACHELOR'S, MASTER'S and DOCTORAL study programms will be held to honor the graduates
The graduation ceremony of the Faculty of Art and Design will take place on Thursday 29 June 2023, in the cinema hall of the House of Culture (Kulturní dům) in Ústí nad Labem. each student can be accompanied by a maximum of 4 guests.
Please arrive on time and formally dressed up for the rehearsal.
At 10:00 AM – REHEARSAL
At 11:00 AM – GRADUATION CEREMONY
Photographs and audiovisual recordings will be taken during the ceremony.
If you are unable to attend the ceremony, please notify the Study Department by email, phone, or in person no later than by Tuesday 27 June 2023. After the ceremony, you can collect your diplomas from the Study Department of the Faculty of Arts and Design by prior arrangement over the phone.