Invitation to The Robinson Effect Exhibition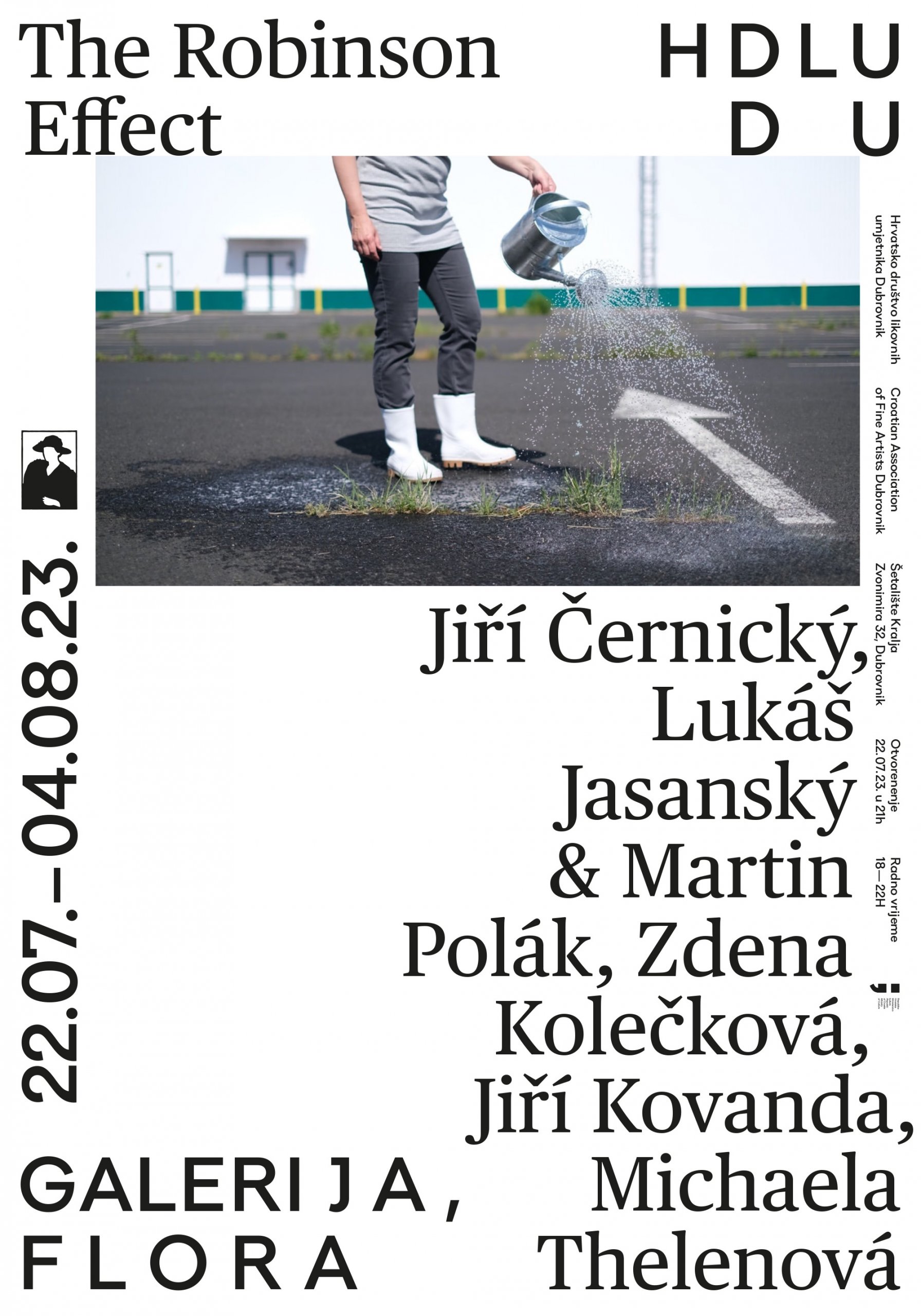 22 July – 4 August 2023 / Galerija Flora, Dubrovnik, Croatia
he Croatian Dubrovnik and Galerija Flora – right here, the exhibition of The Robinson Effect will take place under curatorial leadership of Michal Koleček. The exhibition is organized jointly with the Galerija Flora of the Croatian Association of Visual Artists in Dubrovnik.
The exhibition presents visitors with a collection of artworks by Czech artists who explore the phenomenon of civilizational loneliness alongside intimate forms of activism, which serve as a means of confronting this loneliness.
We warmly invite all interested individuals, even if just for a glimpse, to take a look at the invitation.
At the exhibition, the exhibits are contributed by:
Jiří Černický, Lukáš Jasanský & Martin Polák, Zdena Kolečková, Jiří Kovanda, Michaela Thelenová
Curator: Michal Koleček