Neon Prize won by Karim Tarakji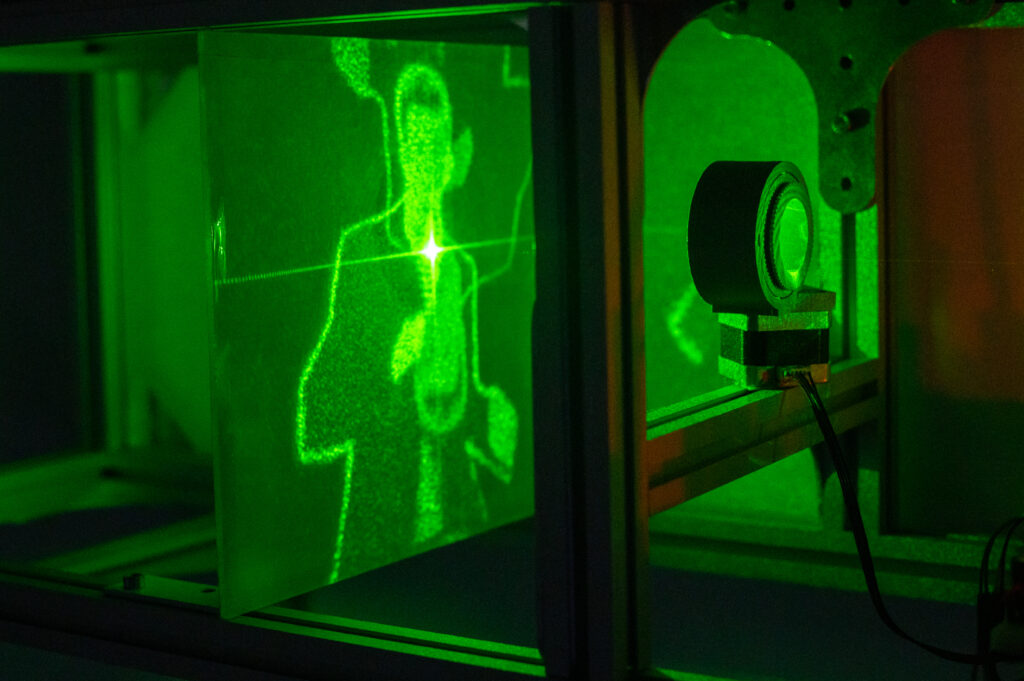 Karim Tarakji, a graduate of the Time-Based Media Studio and our current Specialist at the Department of Fine Art, received the Neon Prize. Congratulations!
Karim's project, Red Shift, utilizes the properties of metamaterials and, through nanostructures, opens up new possibilities for image carriers. You will be able to see the artwork for yourself at this year's Signal Festival in Prague's Kaizlovy Sady from 12 to 15 October, between 7 PM and midnight, as one of the publicly accessible installations.
The Neon Prize, aimed at students from secondary and higher art schools, aims to support innovative artistic projects focused on contemporary digital technologies, animation, motion design, or 3D animation.
You can find more information about Karim Tarakji's project on the Signal Festival website.