Open Call / KEEP IN TOUCH International porcelain symposium Dubí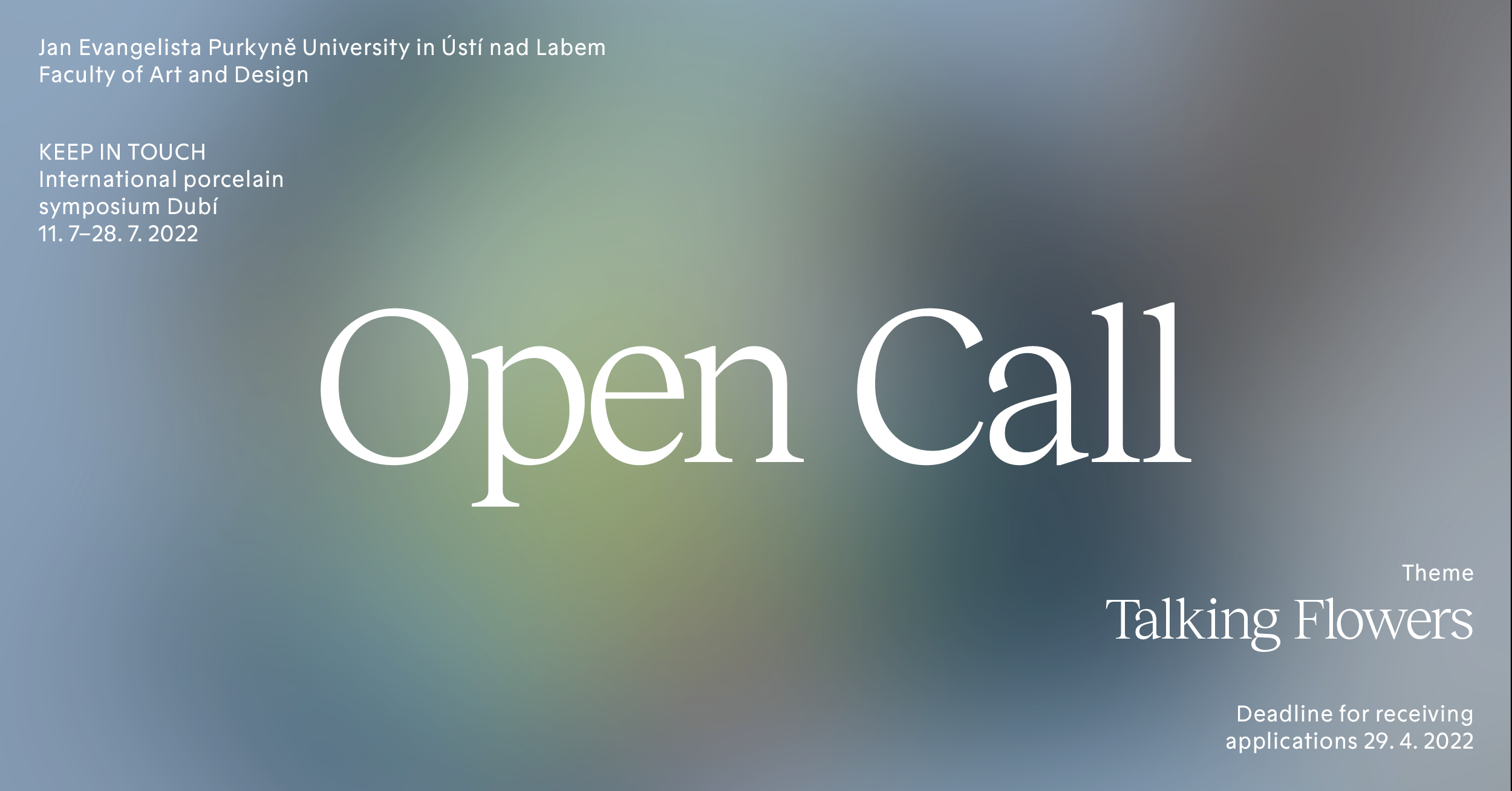 About
The Experimental Ceramic Studio in North Bohemia is happy to announce KEEP IN TOUCH – The International Porcelain Symposium, a three-week residency during the month of July 2022. Following the aim of our studio we would like to welcome young artists and designers to develop a project in porcelain, working this year under the theme "Talking Flowers".
Talking flowers
Flowers are live entities. As seeds, they spread throughout our daily lives to become objects while their colored petals represent concentrations of the human ideals of beauty and vanity. The smoothness and elegance linked to the flower's temporality has situated them as one of the oldest and most common motifs in art and design, perpetuating their existence across cultures. Yet what is their vital language? How can they relate to porcelain nowadays?
When
KEEP IN TOUCH will take place from 11. 7.–28. 7. 2022
Deadline for receiving applications 29. 4. 2022
Notification of selected participants 6. 5. 2022
Arrival and accommodation from 10. 7. 2022
Departure 28. 7. 2022
Where
The symposium has been occuring binanually since 2010 at the Experimental Ceramic Studio in the city of Dubí, part of the Faculty of Arts and Design at J.E. Purkyne University (FAD JEPU).
Who can apply?
All students, designers, artists, and graduates under 35 years old, regardless of nationality may apply to participate in the symposium.
Participants should send their applications before Friday 29th April 2022 (deadline).
A project should include objectives, a project description, plan of production and sketches.
A portfolio with previous works.
Send all materials to: ceramicskit@gmail.com.
Applications will be assessed by a professional committee, which will select 10 applications according to quality and the relevance of the project.
and contact the selected participants via email.
KEEP IN TOUCH will publish the results on 29 April 2022
You can download the application form HERE
You can find more information on instagram, facebook, or in the official proposal.
KEEP IN TOUCH has been made possible with the support of the Museum of Decorative Arts of Prague, Český Porcelán Dubí a.s; Rudolf Kämpf porcelain Loučky; Association of Glass and Ceramic Industry of the Czech Republic and City Dubí
The event is realized as part of the project International Porcelain Student Symposium KEEP IN TOUCH 2022. The project is supported by the Ústí Region. Thank you for your support.