Stone Workshop / Quarry near Sv. Josef in Hořice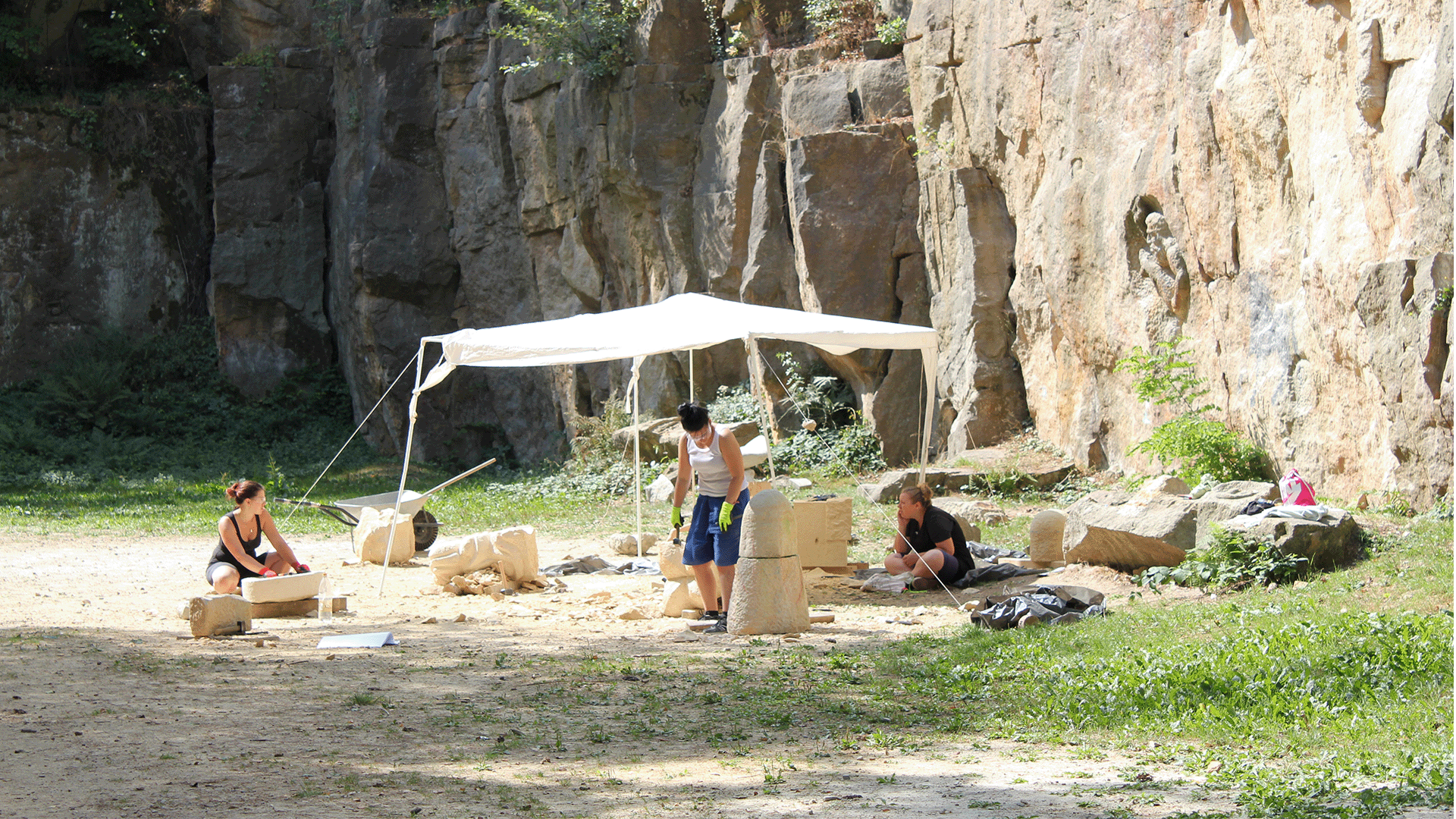 Quarry near Sv. Josef in HOŘICE, 4 – 15 September 2023
Since 1994, a stone working course for students of FUD UJEP has been taking place every September in Hořice in the Podkrkonoší region. The course is organized by the Spatial Creation Studio and this year it will be led by Semecká and Miroslav Lörincz at the quarry near Sv. Josef, a place with a unique atmosphere of sculptural symposia. The course focuses on introducing students to the possibilities offered by sandstone, the traditional material of Hořice. Its aim is to provide a basic experience of working with stone, to explore what the stone allows us to do, how it can be processed, and how the resulting form can function.
Students will design a piece of work (an object or sculpture) for a specific location. The created artworks will remain with the participants of the course, who can take them home after its completion. An important aspect is the personal presence in the quarry, where students can work in a focused and peaceful environment.
Hořice is a small town with a sculpture park, a stonemasonry school, the famous "hořické trubičky" (a local sweet delicacy), and the nearby First Republic-era natural swimming pool called Dachovy.
ACCOMMODATION DURING THE WORKSHOP IS PROVIDED IN THE COTTAGE, AND PARTICIPANTS ARE EXPECTED TO BRING THEIR OWN SLEEPING BAGS. MEALS ARE PREPARED BY THE PARTICIPANTS THEMSELVES.
CONDITIONS:
Minimum number of participants: 6
Maximum number of participants: 10
The estimated price is 3000 CZK, which includes accommodation, meals, the stone material and tools.