Success of LLEV at EDIDA 2023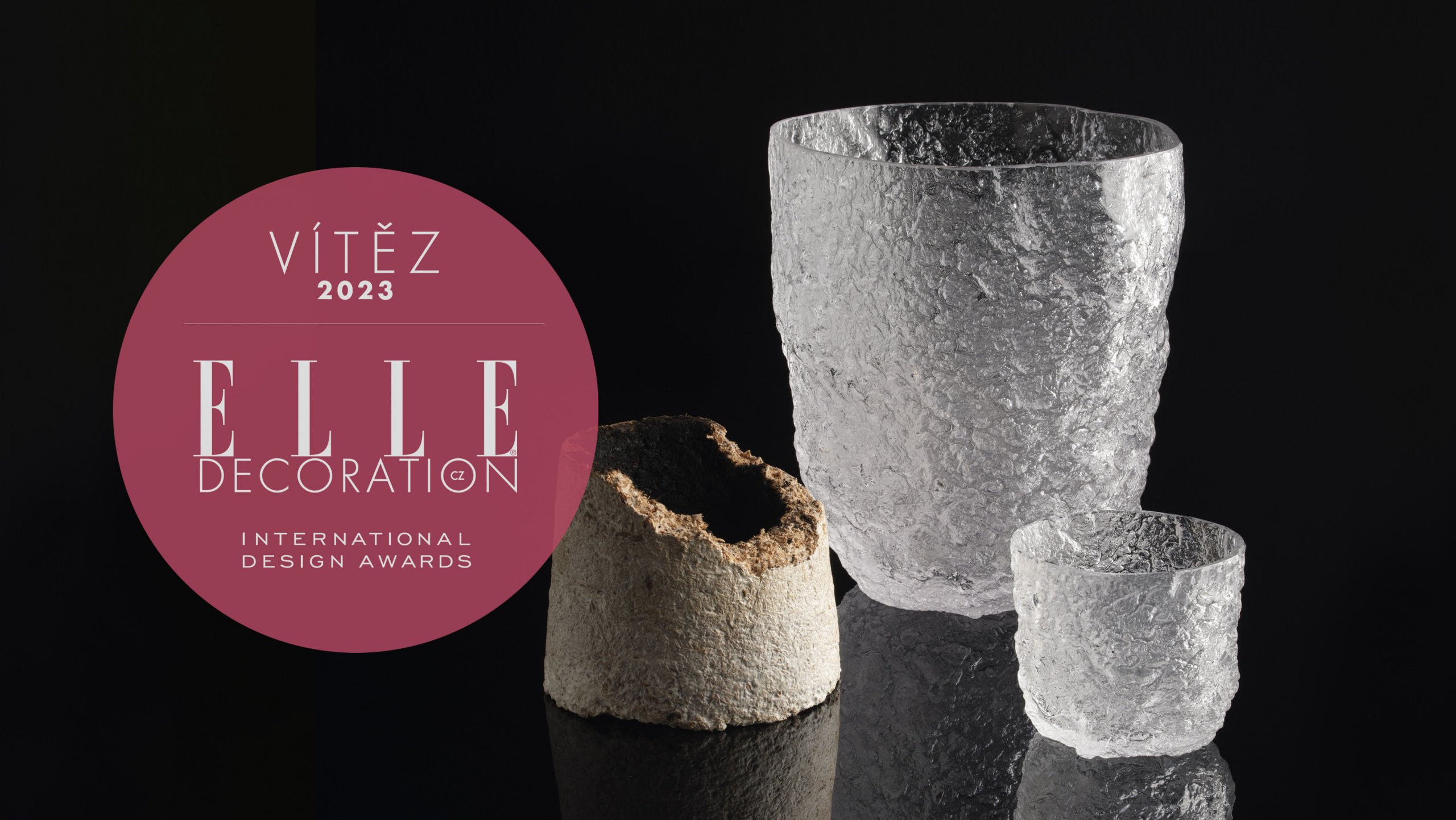 ELLE DECO INTERNATIONAL DESIGN AWARDS
The Symboll glass collection by LLEV, composed of Eva Mochalová and Marcel Mochal (head of the Glass Studio), created for the company Lasvit, has won the EDIDA 2023 award in the Sustainable Design category.
The design of the SYMBOLL collection is a combination of nature and human craftsmanship, utilizing the growth processes of mycelium on beech sawdust, which is a byproduct of furniture production. This approach to design symbolizes change and a new perspective on glass production, where glass is blown into molds made of mycelium and wood waste. It is a true innovation in the use of mycelium in glass production, making each piece a unique original due to the mycelium growth and the imprint of hot glass in the mold.
In addition to LLEV and LASVIT, the development and production of molds from waste sawdust and mycelium have significantly involved the company Mykilio, which is a partner of the Progresus group.
Congratulations on this achievement!
photo / Lasvit