When the archaeometallurgy is conducted at the Faculty of Art and Design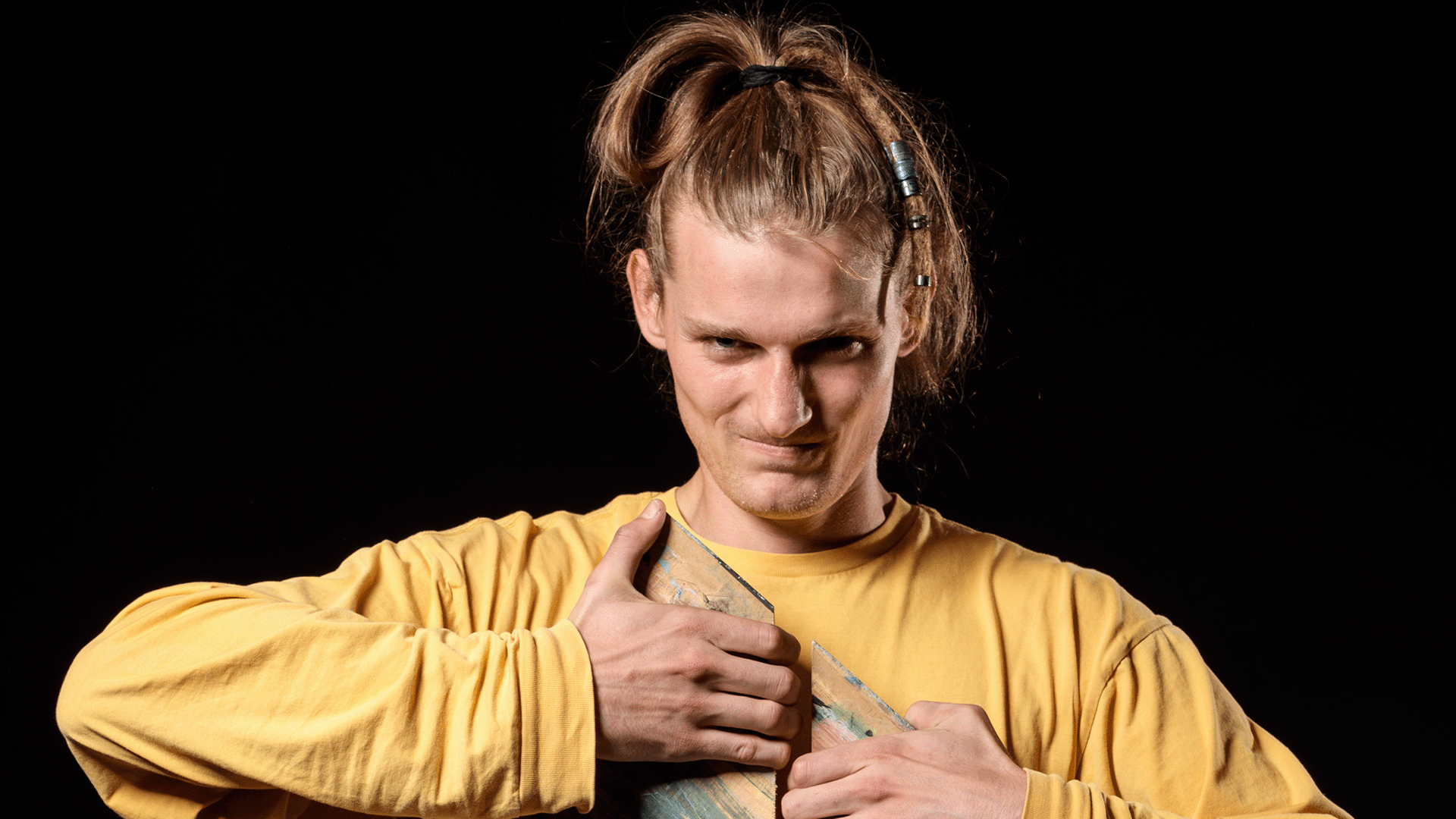 When the archaeometallurgy is conducted at the Faculty of Art and Design
Václav Mach (1998), a graduate of the bachelor's program in the Natural Materials Studio at the Faculty of Art and Design, UJEP, who dedicated his final year of study to experimental metal melting inspired by archaeological findings and historical metallurgical processes. He transforms them into the realm of contemporary artistic research practice. His bachelor's thesis is valuable not only for its experimental procedural framework but also for its connection between artistic practice and other creative fields. He received the Graduate Award for Bachelor's Studies for his work, which includes a two-week scholarship stay at the Museum of Fine Art Split in Croatia.
Václav, how did you come to the topic of historical metallurgy for your bachelor's thesis?
I already had a foundation from my studies at the School of Applied Arts in Turnov, where I studied artistic blacksmithing. There, I developed a connection with iron itself. As for experimental melting, it was a spontaneous process of discovering the material, driven by my fascination. It was actually a natural path for me.
You talk about a natural path, so how did that path lead you?
During my studies, I focused on iron as the material itself and worked with it in various projects. Then came the bachelor's thesis and with it the search for a suitable topic. That's how I arrived at this type of artistic research.
You visited various sites through several-day excursions; how challenging was it for you to find those locations? Did you consult your intentions with any experts?
I consulted the entire process with the scientific community, including metallurgists and chemists specializing in rock analysis. Similarly, I had discussions with geologists who recommended specific locations. All these consultations were mostly conducted via email with Mr. Dalibor Matýsek and Mr. Jakub Jirásek, who are experts in experimental archaeometallurgy and the iron-manganese concretions I was attempting to melt. They recommended sites with fairly precise GPS coordinates.
What locations did you visit then?
I started in Seč, just outside Olomouc. The second location was Dobrá and Skalice, which are villages near Ostrava, and from there, the nearby location of Paskov. I also had selected sites in the Frýdlant area, specifically Raspenava and Babí Lom.
When you were considering your work, I assume you had some expectations of how everything would work, or rather, did you verify a hypothesis to what extent these expectations were fulfilled?
Even though I tried to plan everything down to the smallest detail, the reality matched my expectations only about 40%. Partly because I was conducting my work in spring, when the weather is quite unpredictable, and partly because I had selected those specific locations based on geologists' recommendations, but in the end, I didn't even know what the rock formations would look like. So, there was a time when I simply miscalculated and collected a completely different type of rock that turned out to be unsuitable. I had a general approach based on the idea that I would arrive at a location, collect ore there, build a furnace, crush the ore, and then smelt it. But building the furnace required clay, which I assumed would be available somewhere, and there were two occasions where I just couldn't find any clay.
You received the Bachelor's Graduate Award for your work. Additionally, your recognition is associated with a two-week scholarship stay at the Museum of Fine Art Split in Croatia.
I certainly didn't anticipate this award, but I'm still pleasantly surprised by it. As for the scholarship stay itself, I'm not exactly sure how I'll make use of it yet. I'll probably just let the experience unfold and see how it goes. I don't have any specific plans for it, especially since it will be my first time in Croatia. I'm curious about everything.
When it comes back to your work, besides collaborating with experts on project preparation, did you also consult the actual smelting process?
I received a lot of help from the Faculty of Mechanical Engineering, where they conducted the final metallurgical analysis of my smelting residues. I'd like to express my gratitude to Jaromír Cais, the head of the Institute of Machines and Energetics at the Faculty of Mechanical Engineering, UJEP, who I consulted with throughout the entire smelting process. He even offered to conduct the analysis. Thanks to Michal Hejcman, I was connected with contacts such as Sylvie Kříženecká from the Faculty of Environment, UJEP, who performed analyses on the rocks I collected. From the Faculty of Arts, I received support from Martin Trefný from the Department of History, who helped me with archaeological and historical context. So, in a way, it turned into a multidisciplinary collaboration across UJEP faculties. And it worked out well.
Did the analyses reveal anything interesting, even for the people who collaborated with you?
The diversity of individual elements present in the iron-manganese concretions surprised all of us. Regarding Professor Trefný, for example, he found the method itself intriguing, considering whether smelting in such a small furnace could have been used. He speculated that theoretically it could, especially for missionary activities before an actual smelting facility was established on-site. I believe his greatest interest lies in this type of smelting and its technology.
How do you evaluate the background for working with metals at the Faculty of Art and Design, coming from your background as an original artistic blacksmith?
I would say the faculty has quite decent workshop facilities, well-equipped and easily accessible to students, and workshop instructors are helpful as needed. But most importantly, just being at the faculty and having the opportunity to collaborate with other faculties is, I believe, one of the greatest advantages. It's essential that one encounters willingness to collaborate, both within their own faculty and across other faculties at UJEP.
You've mentioned faculties, but how about your home studio "Natural Materials," how did things unfold there?
Oh, it was absolutely great. Although, at the beginning, both I and probably the studio leaders, Robert Vlasák and Jan Krtička, weren't entirely sure if this approach would work and if it's possible to anchor this theme within the contemporary art scene. However, they were open to it, and their support was unwavering.
Interviewer: Tomáš Suk
Profile Photo: Šimon Roubal from the Applied Photography Studio at the Faculty of Art and Design