Loneliness as a part of life – Dany Vigil / Billboart Gallery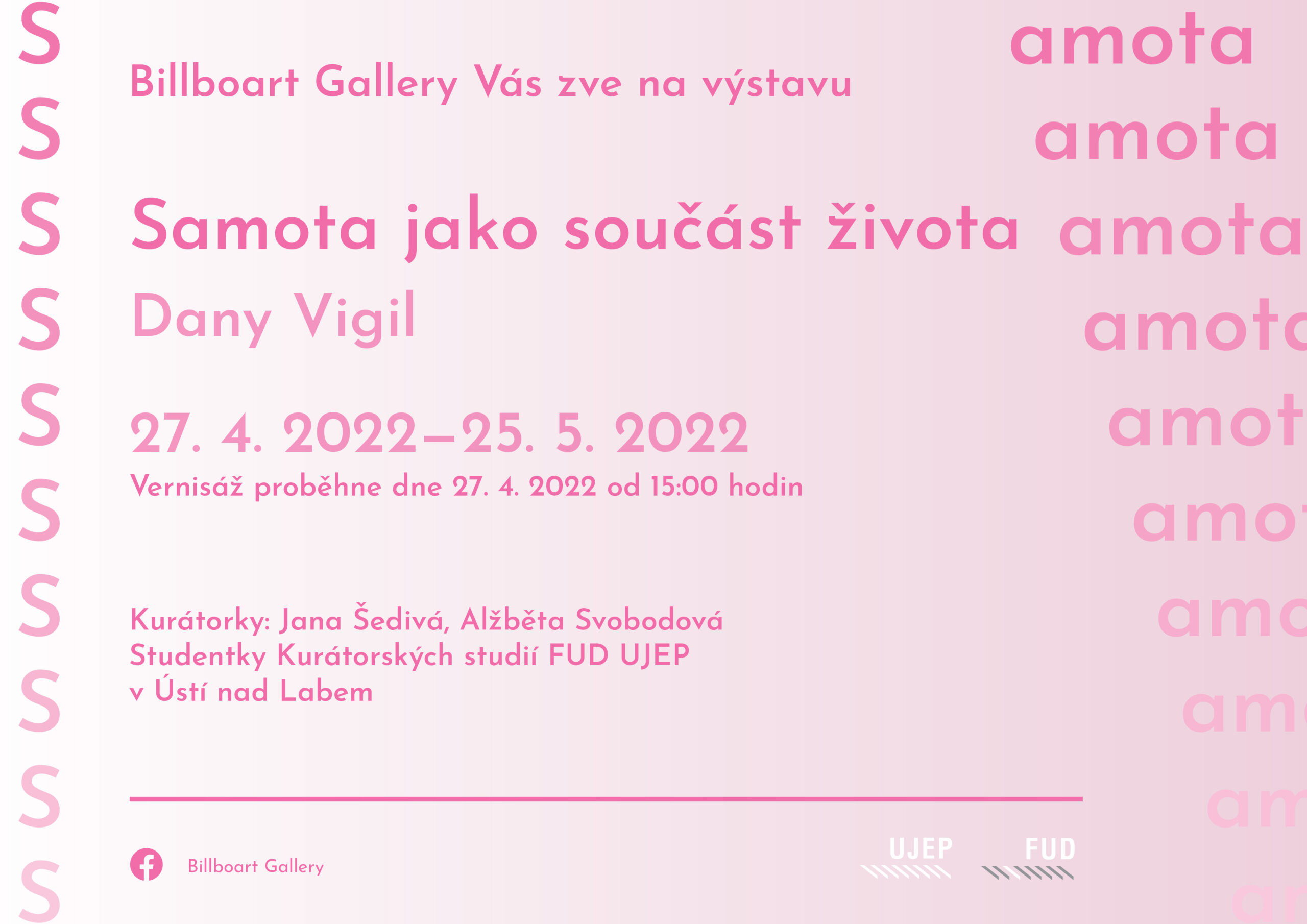 In April, Billboart Gallery will present its latest exhibition from the realized series "Solitude Across the Years" led by second-year students of the Curatorial Studies of the Faculty of Art and Design at the University of Jan Evangelista Purkyně based in Ústí nad Labem, Jana Šedivá and Alžběta Svobodová:
Loneliness as a part of life
Dany Vigil
27. 4. 2022 – 25. 5. 2022
The opening will take place on April 27, 2022, from 3:00 p.m.
The third exposition entitled "Loneliness as a Part of Life" will present photographs by a foreign artist from the collective series "The unbearable loneliness of the being". Through photographs, the author captures emotional scenes from the everyday lives of adults and seniors who live in social isolation. The author, during his experience in the covid period, began to observe and capture fragments of the moments of these individuals in order to deal with his feeling of loneliness. Through unbearable being alienation, he was able to understand the plight of the loners empathetically.
Originally an artist from the Republic of El Salvador, Dany Vigil (* 1985, San Salvador) is a photographer and graphic designer based in the Czech Republic. He obtained his master's degree at the Faculty of Arts and Design of the Jan Evangelista Purkyně University in Ústí nad Labem in the Photography and Time-based media studio. He is currently studying for a doctor's degree in Visual Communication. His work is characterized by a frequent autobiographical perspective, through which he examines topics such as migration, isolation, family, and memory and its connection with fantasy.
The exhibition concept of the Billboart Gallery is covered by the last exhibition from the "Loneliness Across the Years" series. Solitude was presented through works of art from natural materials and pieces of dolls in the first exhibition. There was portrayed as an alienated and closed individual, who voluntarily closed himself in his own golden cage and refused to interact with the people surrounding him. The second exhibition showed the loneliness of adolescents through autobiographical photographs and text by young Slovak authors. They perceived this mental state as a struggle with their feelings and desires. The desire to get out of your prison, and integrate into society through the knowledge, and personification of one's nightmares. The last exhibition reveals the loneliness of an individual who has accepted his life in isolation and an unchanged fate. He follows his path, which he is forced on or voluntarily, until the end of his days.
This exhibition cycle was created with the support of the Faculty of Arts and Design of the J. E. Purkyně University in Ústí nad Labem.
Media Contact:
billboardgallery2021@gmail.com
Facebook