FASTFUD podcast #9 / ERASMUS+ ALIAS STUDY ABROAD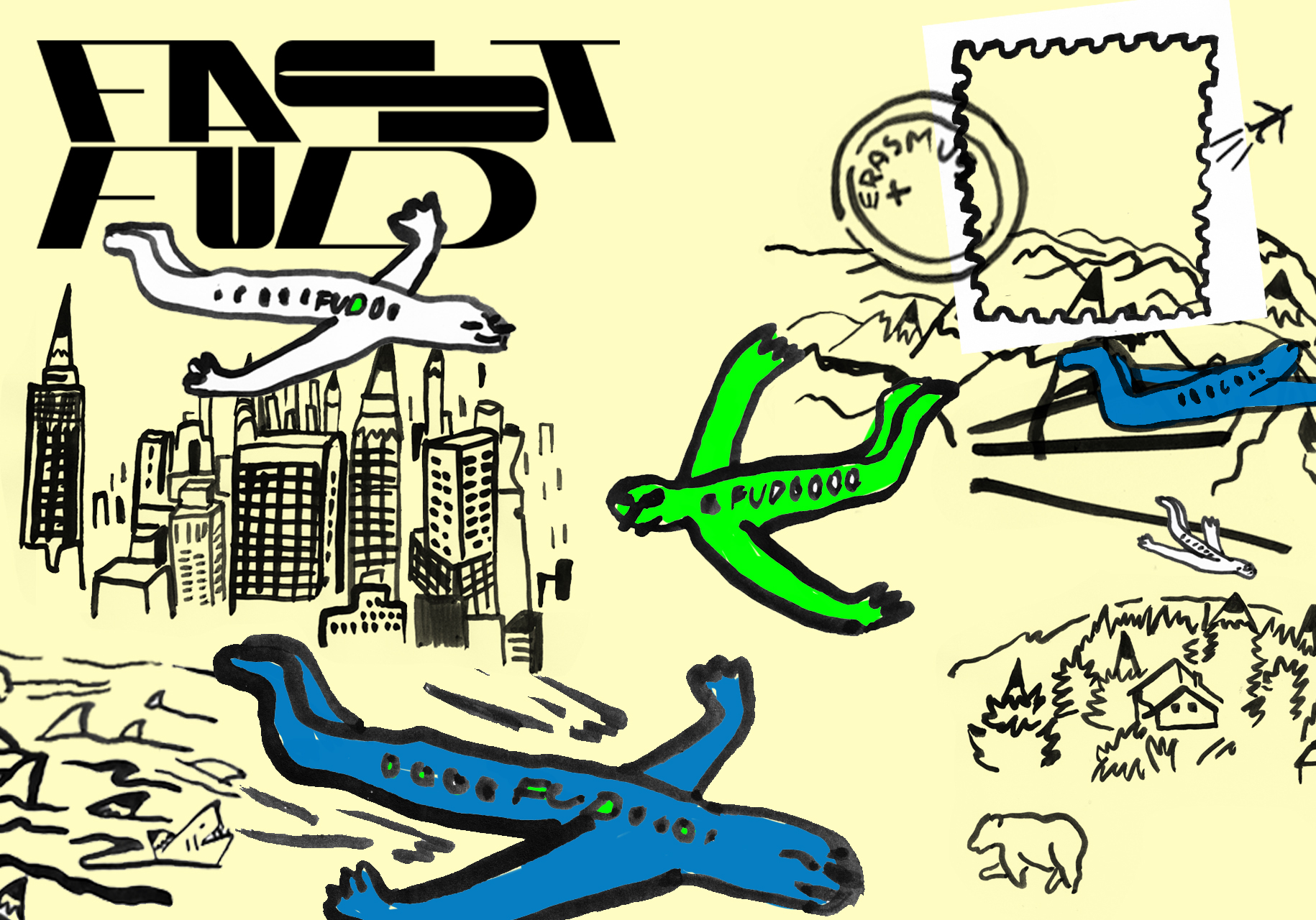 In our 9th episode you can meet our moderator Jan Čihák who brings interesting Czech-English podcast edition. We decided to push our limits of our broadcast beyond the Alps and even further, although we cooked and fried again in our studio at FAD. We sat down at a laid table full of Czech, Portuguese German and Bulgarian cuisine. We focused our topic on the Erasmus+ study programme and we all agreed that going on an experimental trip abroad has a crucial importance in the study path of every student. It is unmistakable experience that can only enrich a student's life. This study abroad programme was introduced at FAD in the late 1990s (at that time within Institute of Art Culture). The first agreement was concluded in 1999 with the Polytechnic University in a Finnish town Kouvula. We are proud of providing our students to study abroad in more than 30 countries at our partner universities for last 23 years.
Enjoy listening to our FASTFUD podcast!
You can listen to our 9th podcast on the following platforms:
Spotify I Anchor I Google Podcasts
GUESTS
Jaroslav Polanecký / Theorist and Vice-Dean for External Relations at FAD UJEP
Markéta Vlčková / Erasmus+ Coordinator
Nikola Iljučoková / student of Graphic Design II Studio / studied at Hochschule für Kunst und Design Halle in Germany
Rostislav Tsvetkov / student of Interior Design Studio / studied in Slovenia and Germany / studied as a Free Mover in Israel
Krista Balabanova / Erasmus+ student in Glass Studio
Denis Santos / Erasmus+ student in Time-Based Media Studio