LLEV Showcase Book Lounch at Designblok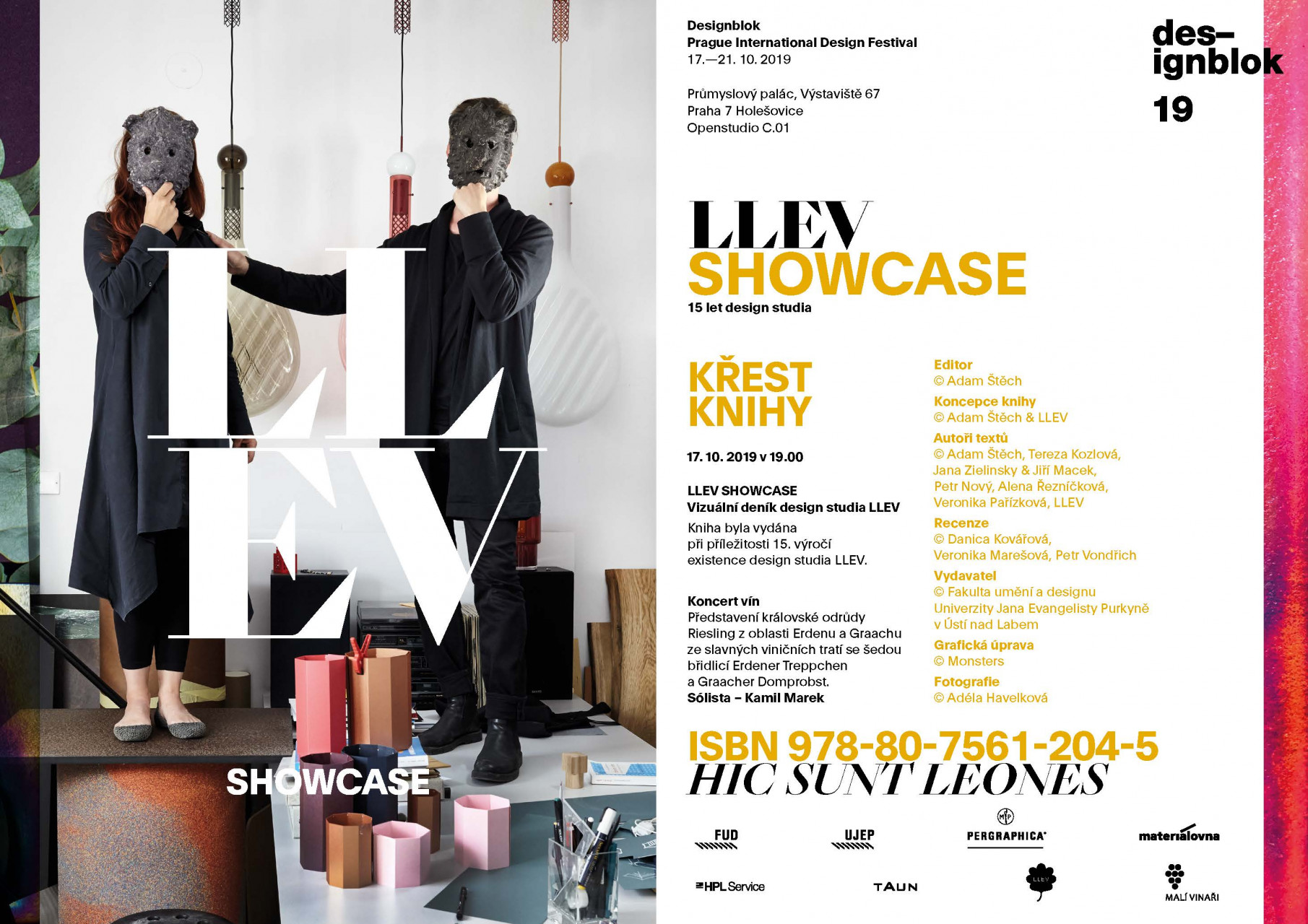 We invite you to the book lounch of LLEV Schowcase, the Visual diary of LLEV Studio at Designblok. Prague International Design Festival. 17. 10. 2019. 7 PM. Address: Průmyslový palác, Výstaviště 67, Praha 7 Holešovice, Openstudio C.01. Entry only with a ticket to Designblok.
The book was published on the occasion of the 15th anniversary of the design studio LLEV.
Editor: Adam Štech
Book concept: Adam Štech and LLEV
Authors: Adam Štech, Tereza Kozlová, Jana Zielinski and Jiří Macek, Petr Nový, Alena Řezníčková, Veronika Pařízková, LLEV
Photo: Adéla Havelková
Graphic design: Monsters
Published by the Faculty of Art and Design at J. E. Purkyně University in Ústí nad Labem in 2019.
ISBN 978-80-7561-204-5